Shamrock (Irish) Cream Liquer Pouch and Cream base, Makes 750 ML (25 oz)
Make your own Irish Cream! This makes 750 mililiters, which is about 25 ounces. The same size as a standard wine bottle!
Here is how you do it!
Step 1: Add 7 ounces (200 mililiters) of hot water and 7 ounces (200 mililiters) Vodka (40% alcohol) to a 2 liter pitcher.
Step 2: Add (160 gram) Cream Liqueur base, and whisk vigorously till smooth.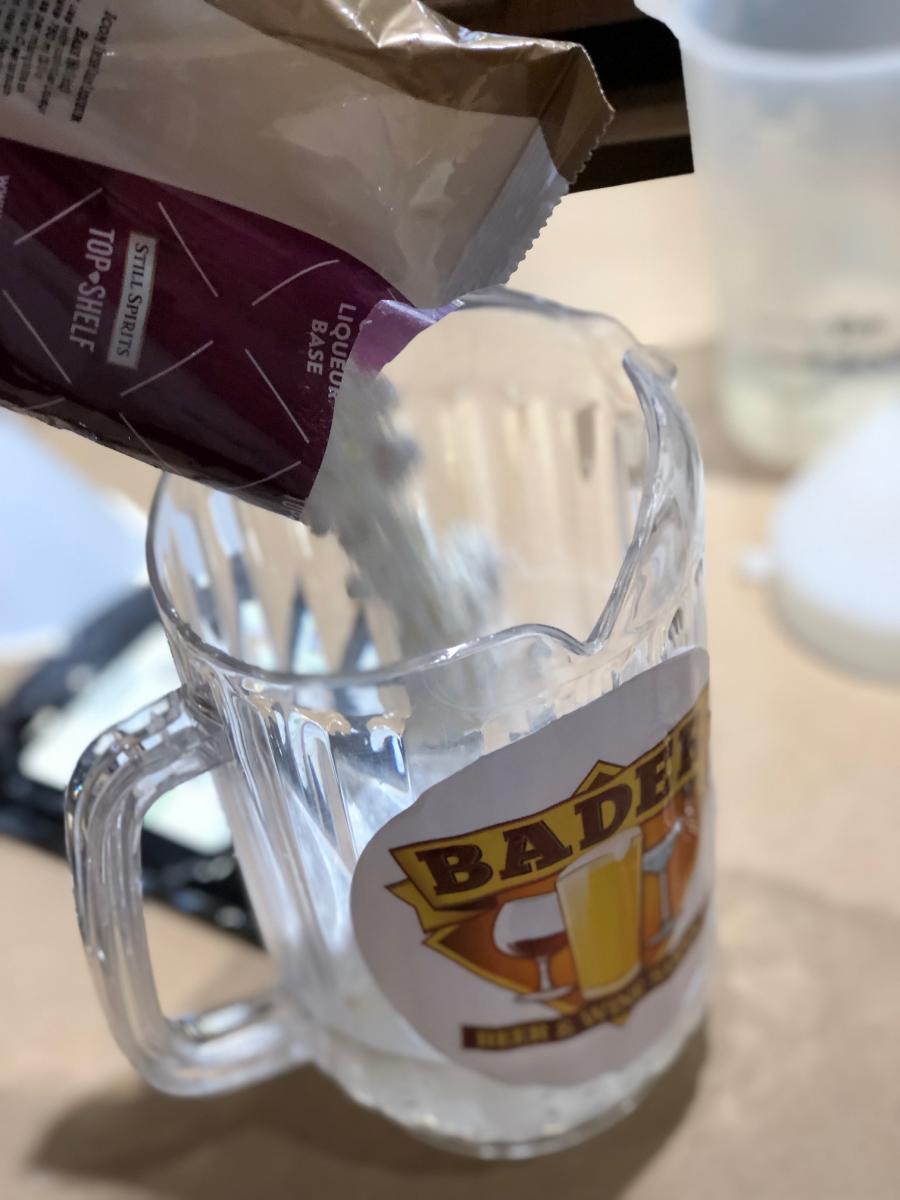 Step 3: Add contents of Shamrock Cream pouch. Top up with vodka or water to 750 liters (about 25 ounces)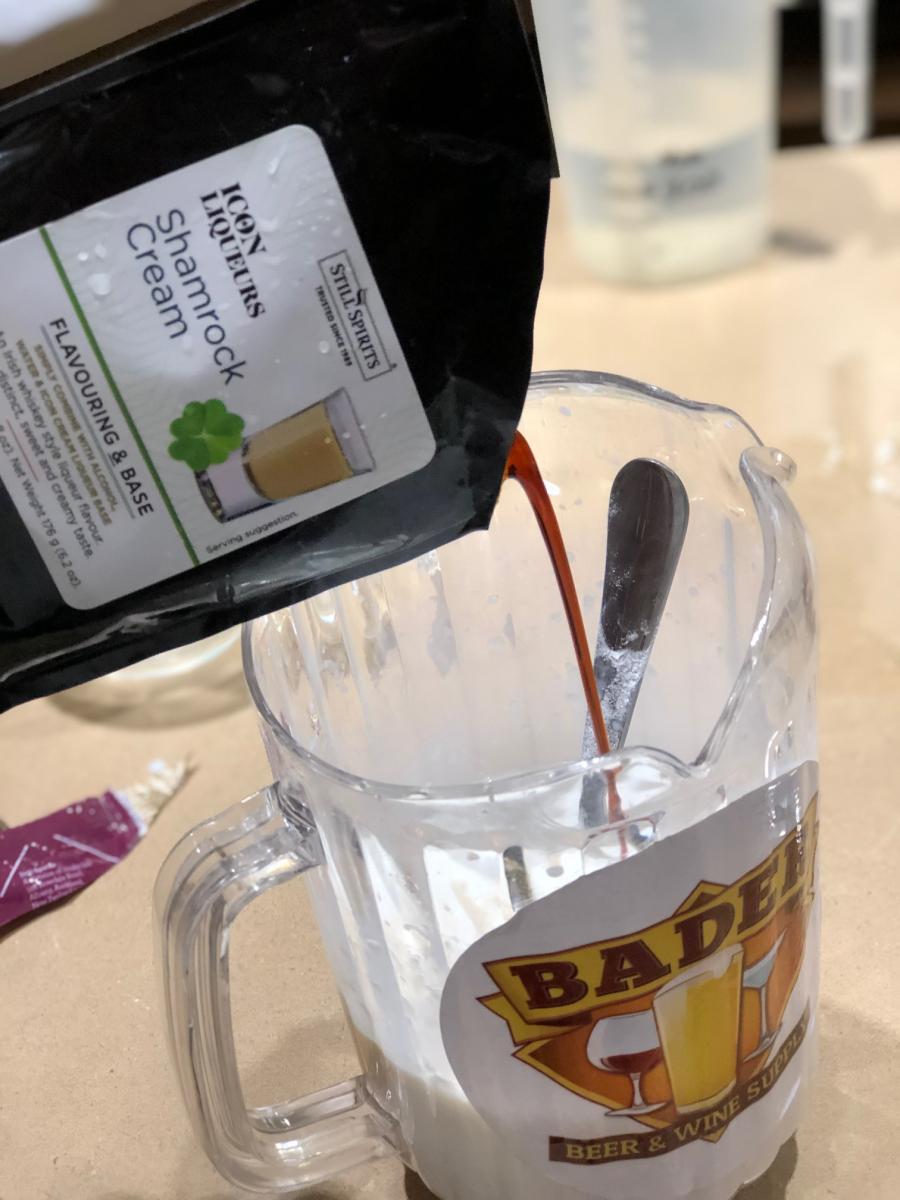 Step 4: Fill your bottles and Enjoy!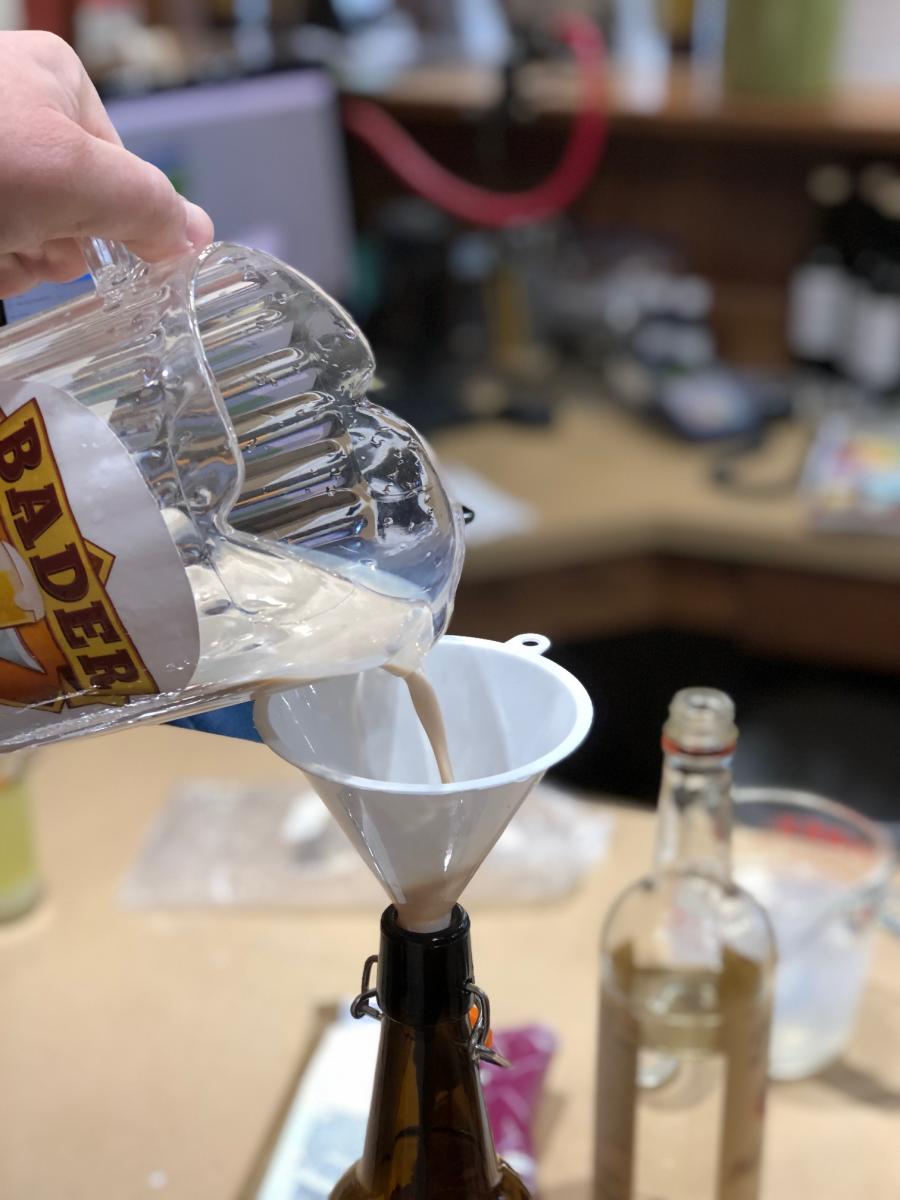 Peel the Shamrock Cream label off of the flavoring pouch and use it to label your bottle for serving!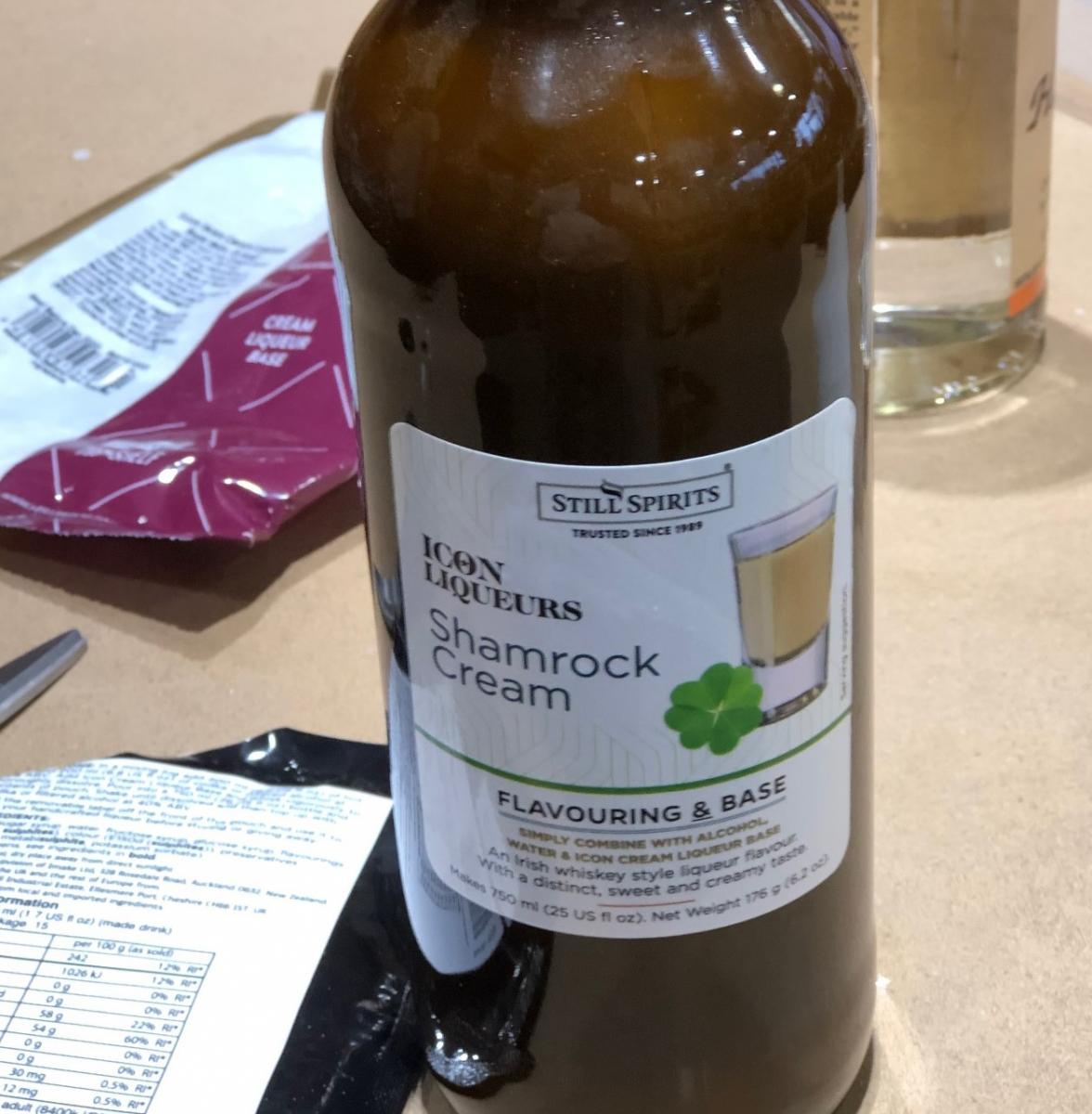 Contains wheat and milk.