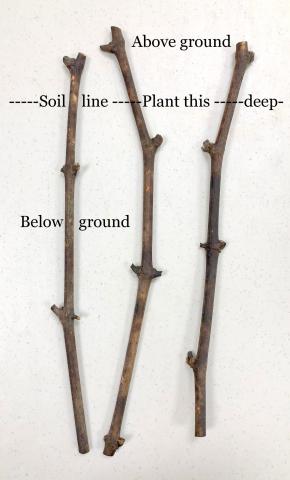 We've partnered with Heisen House Vineyards to bring you cuttings of grapes that grow well in our Northwest climate!
Orders must be Pre-ordered and pre-paid by Sunday, March 15th and will be avialable to be picked up or shipped* Friday, March 20th.
Cuttings will be dosed with a root growth hormon to increase viability, they should be planted as soon as possible - within 3 weeks.
· Planting, training, and basic care instructions from Heisen House Vineyards will be included
· Cuttings will be dipped in rooting hormone
· First harvest is typically on year #3
· Cuttings are fresh and ready to grow if directions are followed. Individual results will vary, so cuttings cannot be guaranteed.
· Note that grapes need to be planted in full sun, in well drained soil.
Click here to order grape cuttings!
*Due to agricultural restrictions (to reduce diseases), we can only ship cuttings to addresses that are in Washington. Unfortunately, we cannot ship rhizomes to international locations including APO/FPO addresses.