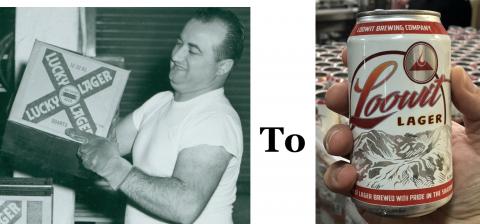 "From Lucky to Loowit: The Fall of Lucky Lager and the Rise of the Craft Brewing Industry."
Come join our owner
Steve Bader
for a fun and educational feature presentation at
"History on Tap"
on the history of the brewing industry of Clark County from 1985 to the present day.
The Clark County Historical Museum inaugural
"History on Tap"
will be held at the historic
Kiggins Theatre
on Thursday, January 17. This interactive and entertaining program will feature a trivia quiz, a Q&A segment, and finally Steve's presentation
"From Lucky to Loowit"
You won't go thirsty!
Tap Takeover
for the evening will be sponsored by Loowit Brewing Company. Yes, you can take your beer to your seat while you are enjoying the presentation!
Doors open at 6 p.m., and the event will begin at 7 p.m.
Admission to "History on Tap" is $15 in advance, or $18 the day of the event. Tickets can be purchased at the Kiggins Theatre Box Office, the Clark County Historical Museum, or
online by clicking here.
Proceeds of the event go to the Clark County Historical Museum and the Historic Kiggins Theatre.